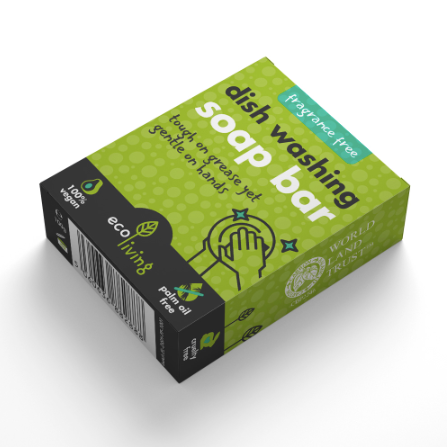 Eco-Living
Dish Washing Soap Bar
£4.50
 Dish Soap Bar, made in the UK. Tough on grease yet gentle to your hands, so mild the rinse water can be used on your plants! 100% natural dishwashing soap bar which is biodegradable, plastic free and contains No Palm Oil. Made with love in the UK
A dish soap bar for washing dishes is used as a replacement for washing up liquid or can also be used as a very gentle and effective handwash laundry bar. e.g., on holiday, or directly onto recent staining.
100% derived from nature. 100% vegan.
>30% Soap
≥ 5% Anionic Surfactants - naturally derived from coconut oil and citric acid.
100g ba