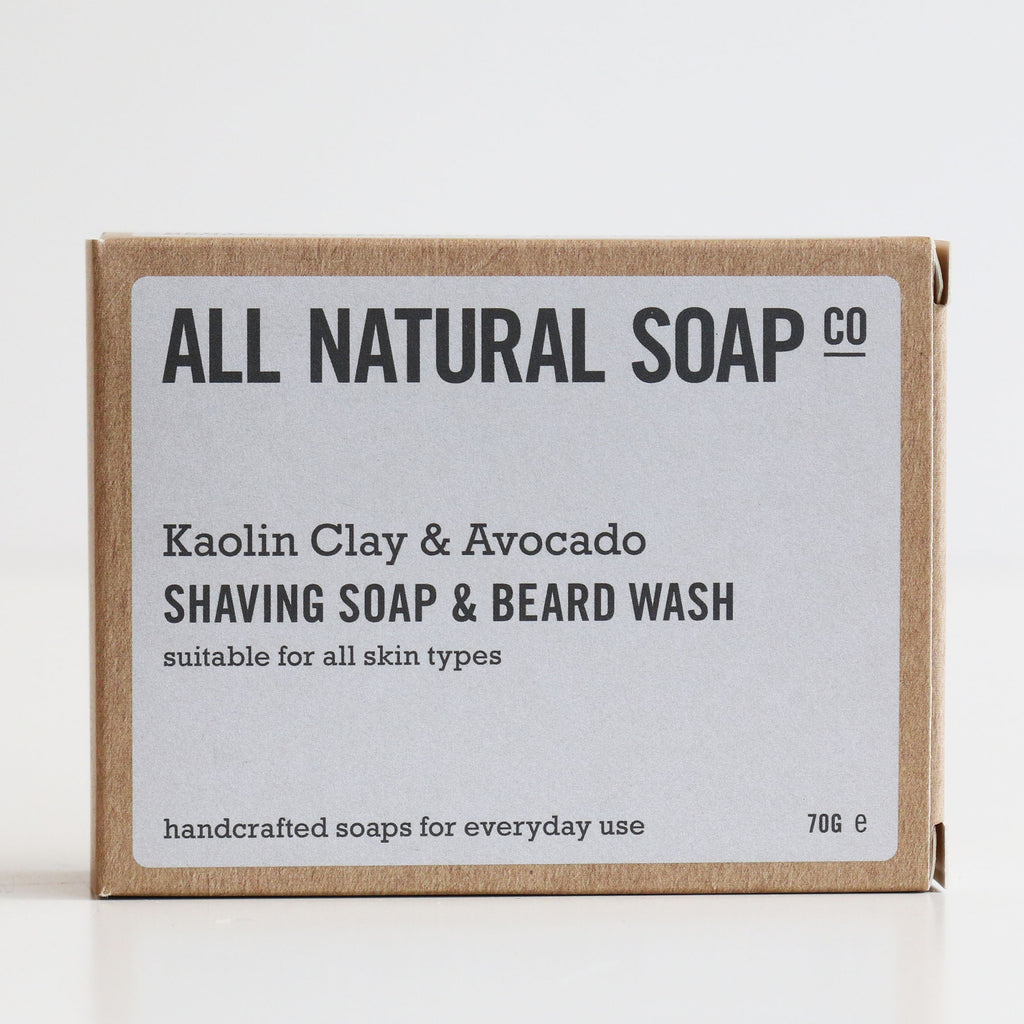 All Natural Soap Co
Shaving Soap & Beard Wash
£7.95
An extra gentle shaving soap that conditions your skin while allowing a razor to very smoothly glide over it. In this respect, it is far superior to the squirty option as it provides healthy conditioning while shaving, plus a comfortable feel that lasts.
This creamy soap is only made from skin-loving oils and butters – avocado oil, shea butter and cocoa butter to name but a few. But we think its true 'extra specialness' comes from the the use of the ayurvedic plant aritha, combined with an elegant, gentle scent reminiscent of true traditional shaving soaps.
All Natural Soap Co produce exceptional soaps that are either vegetarian or vegan, with no SLS, palm oil or parabens - only good stuff! Their scents are fun and unique. These make great gifts and you can buy them individually or in variety packs. 

Shaped like a traditional shaving puck, this will fit in most shaving bowls or, as pictured, a simple kitchen ramekin. Best lathered up with a traditional shaving brush. They are beautifully presented in a smart recycled and recyclable card box.
Being handmade and totally natural, these beautiful soaps vary a little in size and colour from bar to bar and batch to batch.
Size 70 grams