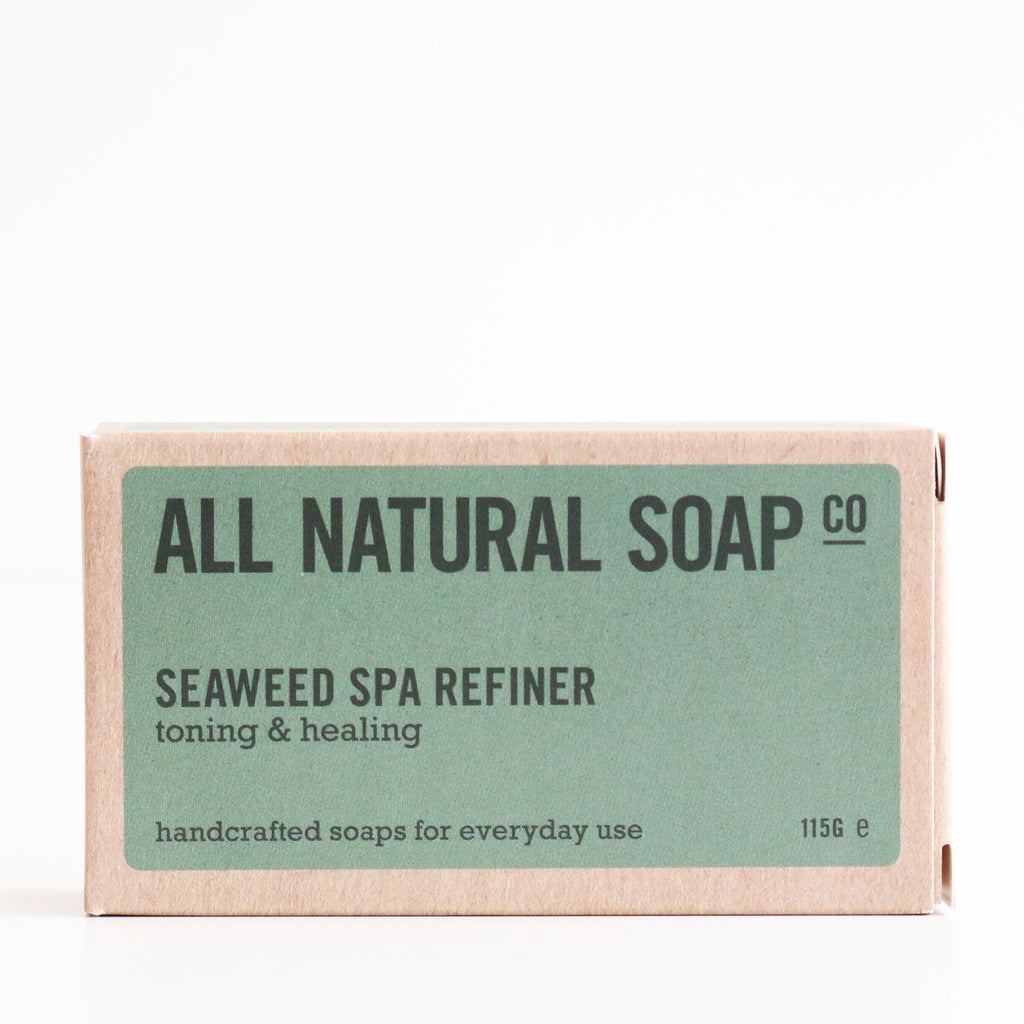 All Natural Soap Co
Seaweed Spa Refiner Soap
£6.95
Wow! This stunning bar works hard! Enriched with kelp and containing nori and mekabu seaweeds it is packed with antioxidants, vitamins and minerals. Not only that but it gently tones and exfoliates leaving your skin beautifully fresh. If you love the indulgence of a spa treatment then this is the one for you.  
All Natural Soap Co produce exceptional soaps that are either vegetarian or vegan, with no SLS, palm oil or parabens - only good stuff! Their scents are fun and unique. These make great gifts and you can buy them individually or in variety packs. 
Each bar weighs at least 115 grams, and measures approximately 10 x 5.5 x 2.5 cms. They are beautifully presented in a smart recycled and recyclable card box.
Being handmade and totally natural, these beautiful soaps vary a little in size and colour from bar to bar and batch to batch.