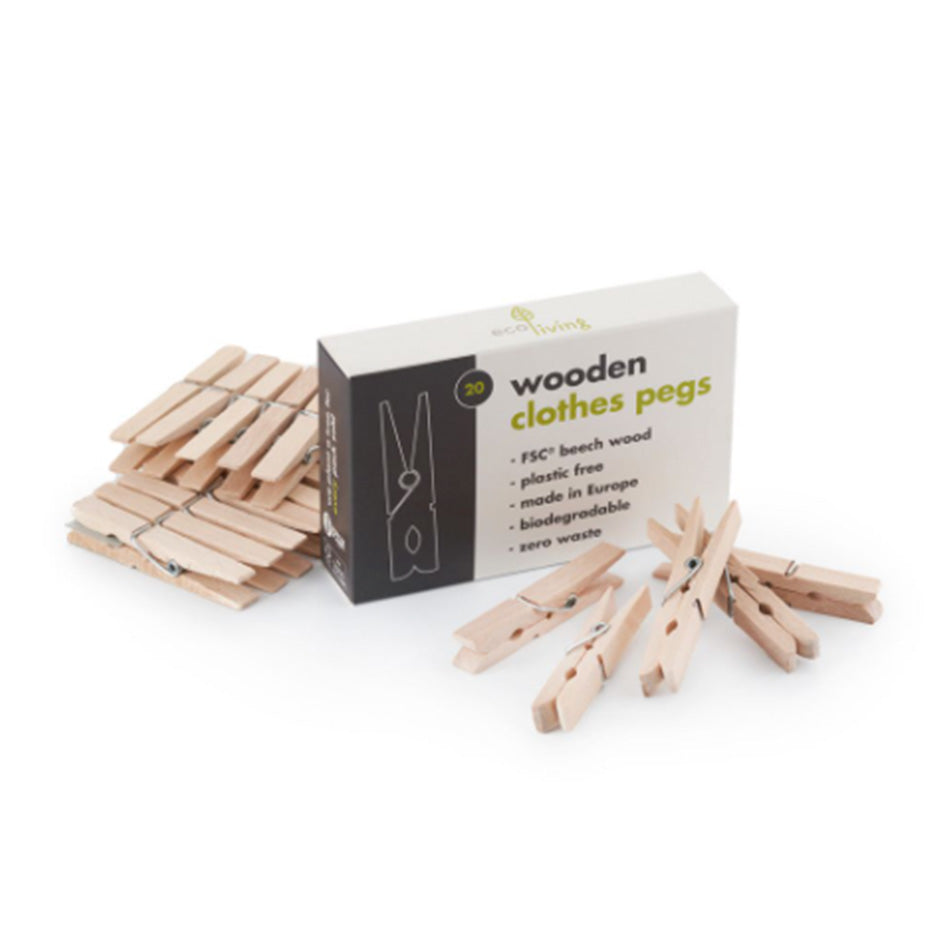 Eco-Living
Wooden Clothes Pegs
£5.00
A pack of 20 Wooden Clothes Pegs. Made of FSC® certified beech wood and a steel spring. These pegs are packaged in a recycled and recyclable cardboard box. 100% plastic free.
An environmentally friendly alternative to plastic pegs. These wooden clothes pegs can be composted and the steel spring can be separated and will degrade or can be recycled. Unlike plastic pegs, they will not pollute the environment after use. 
Made in Europe 
To prolong the life of the pegs, keep dry in-between use.
Length - 72mm