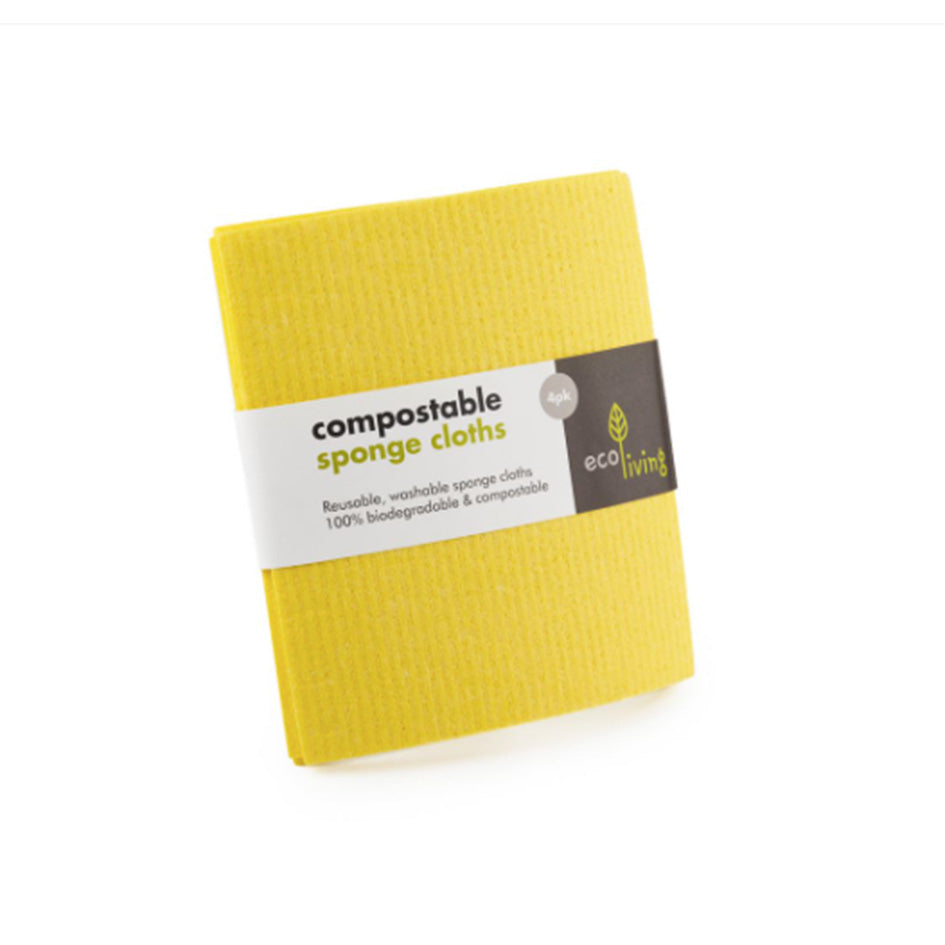 Eco-Living
Compostable Sponge Cloth
£5.50
A set of 4 biodegradable sponge cloths. Made in the UK.
Compostable sponge cleaning cloths, 100% plastic-free and made of natural renewable resources, cotton, wood pulp & flax. They do not emit micro-plastic pollution, unlike classic sponge cloths.
These sponge cloths are very absorbent, durable and reusable. 
Great for cleaning kitchens, bathrooms and all around the house. 
Reusable and home compostable after use.
Minimal packaging - plastic-free.
Made in the UK
Size: 200 x 180mm