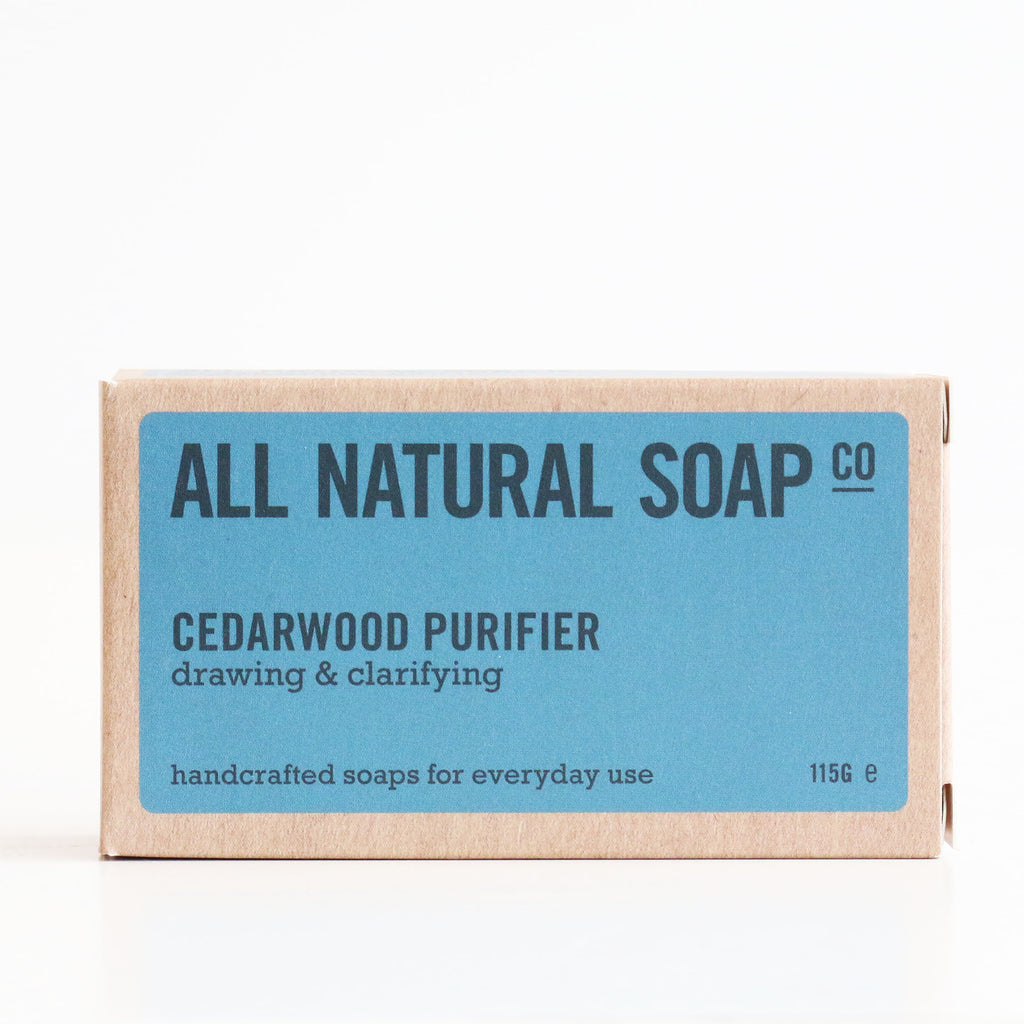 All Natural Soap Co
Cedarwood Purifier Soap
£6.50
This is a fabulous bar that feels great on the skin.
The scent is sexy and fresh, the lather creamy, and the bar long lasting. It's also an elegant shade of grey that will add a touch of style to any bathroom.
All Natural Soap Co produce exceptional soaps that are either vegetarian or vegan, with no SLS, palm oil or parabens - only good stuff! Their scents are fun and unique. These make great gifts and you can buy them individually or in variety packs. 
Each bar weighs at least 115 grams, and measures approximately 10 x 5.5 x 2.5 cms. They are beautifully presented in a smart recycled and recyclable card box.
Being handmade and totally natural, these beautiful soaps vary a little in size and colour from bar to bar and batch to batch.