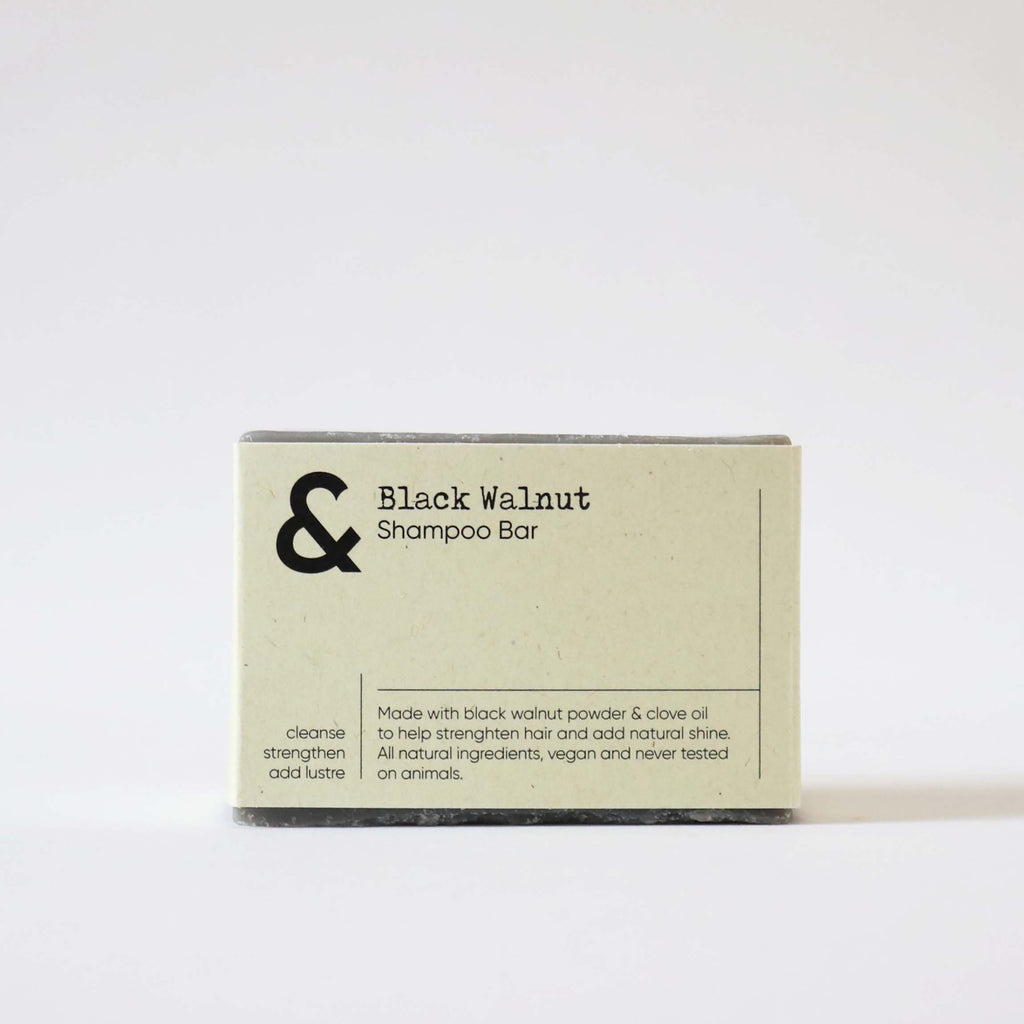 Know & Love
Black Walnut Shampoo Bar
£9.00
Our beautiful soap and shampoo bars are handmade for us by a fabulous all women team in Leyton, very close to our shop.
This is a solid shampoo bar created with black walnut and clove oil. It is completely palm oil free and vegan. These ingredients have long been used to help strengthen dark hair, adding volume and shine. Just lather up between your hands and wash as normal. You can leave the foam on your hair for a few minutes to get the full effect of the treatment. You can use a conditioner after but to stay natural just rinse with a little diluted vinegar.
Plastic free, vegan, not tested on animals.
Size: 120g
Please note that the shape and colour can vary due to being handmade in small batches. 
Ingredients:
Sodium Cocoate (Coconut Oil), Sodium Olivate (Olive Oil), Sodium Castorate (Castor Oil), Sodium Grapeseedate (Grepeseed Oil) Aqua, Glycerine, Sodium Cocoa Butterate (Cocoa Butter), Walnut Shell Tea, Sodium Apricot Kernalate (Apricot Kernal Oil), Citrus Limonum Oil (Lemon), Cedrus Atlantica Oil (Cedarwood), Lavendula Angustifolia Oil (Lavender), Syzygium Aromaticum Oil (Clove), Charcoal Powder, Limonene, Linalool, Citral, Geranlol, Citronellol, Eugenlol, Isoeugenlol (Within The Essential Oils)